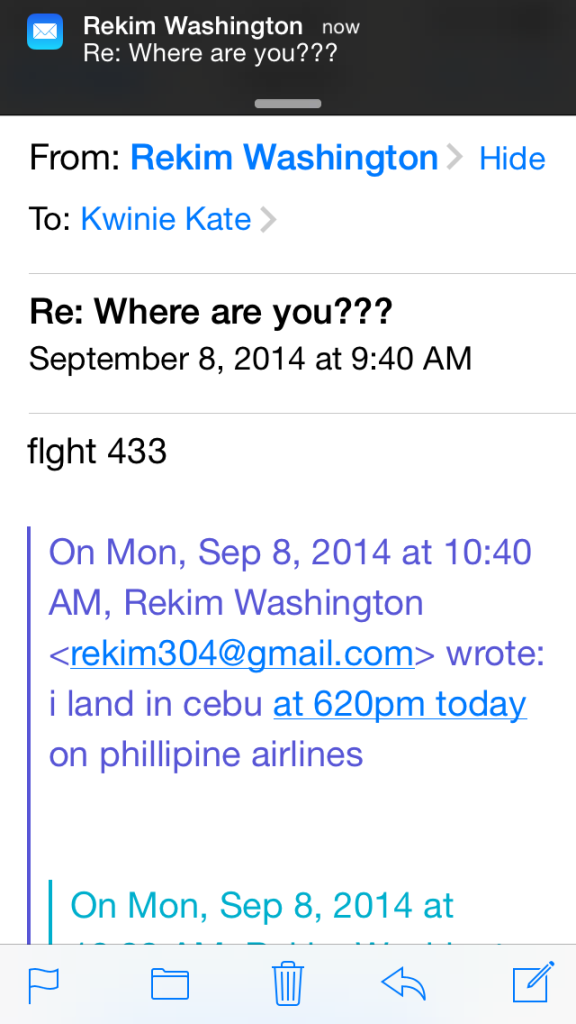 The day that we've been waiting for finally came!
I was very nervous waiting for him at the airport. Thoughts like him not showing up, or maybe longer flight delays... But I was positive!
I was relieved when I saw him! HAPPY. HAPPIER. HAPPIEST!
The crew took a blurry photo though.
Our First Breakfast Together
Left: (HIS) omelet, pancakes and french toast
Right: (Mine) Chicken Turnover, cheese omelet and pancake
Don't be fooled. We ate a lot of food more than what is posted here. Lol! :p
Right after eating out breaksfast, we headed to the American Consular Agency for an appointment. And in less than an hour, 45 minutes maybe, we got what we needed!
More to come so keep posted!
*** End of Post ***